Mobile Number Portability (MNP) is a facility by provided by Telecom Regulatory Authority of India (TRAI) to switch to a different Telecom Operator without changing your Mobile Number.
There is a different circumstances under where you could decide to change your telecom operator. Some of the common reason people opt for Mobile Number Portability are
There is not best offers provided by your operator or the Tariff rates are too high compared to the other operators.
The mobile network coverage is not good as it used to be in the home or work area.
Your moving on to the new place and there is an issue with a network provided by your current telecom service provider.
The service provided by the current service provider is not satisfactory. You had a bad experience with the customer care.
If you really cannot solve your issue with your current service provider and want to switch your Mobile Number to another provider you can do it with following these easy steps.
Also Read: Prepaid Plans from Airtel and VI with OTT subsctription
Mobile Number Portability Process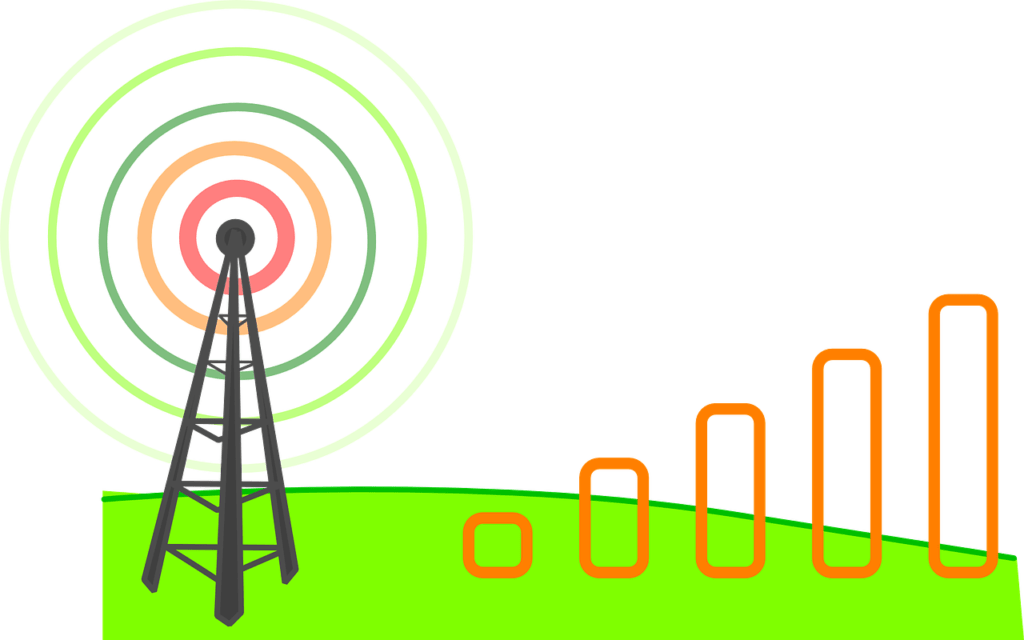 If you are sure about switching your telecom service provider, first you need to find the best alternative for your current service provider.
Make sure that you would not have the same issues with your new service provider.
You can make sure whether the New Network will be suitable for you by contacting executive of the New service provider from the local store.
Better you can ask your friends and neighbors suggestion regarding their service provider and their experience.
Getting a suggestion from the people will give a real and clear picture of a service provider in the local.
If you are satisfied with the operator you can follow the below steps to port your number to the same.
Step 1 : Send an SMS for Port Request
The SMS should be in the following format ' PORT <Space> 10 Digit Mobile Number ' and send it to 1900.
For example your mobile number is 1234567890 send the message PORT 1234567890 to 1900.
Make sure your current recharge pack is allow you to send SMS, as the Entry Level Plans provided by the Telecom Operators are not comes with free SMS.
Step 2 : Receive UPC through SMS
After sending the port request you will receive a Unique Porting Code (UPC) number from your current service provider. UPC is an 8 digit code which is necessary for further processing of MNP.
UPC is valid for 4 days for all areas except Jammu & Kashmir, Assam and North East where the UPC is valid for 30 days.
Step 3 : Submit Application to the new Operator
After receiving UPC visit the nearest store of the new service provider your porting into and get a Customer Acquisition Form (CAF) and Porting Form.
Fill the form and give your KYC and UPC number along with the application. They will take the application and give you a new SIM.
You will receive a confirmation SMS in your mobile and the time and date of porting will be informed to you in different SMS.
Porting process is done on night time to avoid inconvenience to the customer. During porting you might lose your network for maximum of 4 hours.
Porting process is completed within 3 days if it is in the same Licensed Service Area (LSA), if your porting to the different LSA the poring is completed within 5 days. Except in Jammu & Kashmir, Assam, and North East where the porting may take maximum of 15 days.
Step 4 : Activating New SIM
Once the porting process is completed your SIM will be deactivated by your current operator.
Thus you can insert your new SIM in your phone, the new SIM which is activated by this time and you can start using the same.
Also Read: Kisi Ka Bhai Kisi Ki Jaan – KKBKKJ Movie Review – Bolly4u.org
Frequently Asked Questions (FAQs)
Are Both Prepaid and Postpaid SIMs can be ported? - Yes you can port both Prepaid and Postpaid SIM through the MNP.
Will my mobile number change with MNP? - No your mobile remains the same, only your network operator is changing.
Can I cancel my port request after UPC generated? - You can cancel the porting request only within 24 hours from sending a porting request through SMS in the format Cancel<space>10 Digit Mobile Number to 1900. Ex. CANCEL 1234567890 to 1900.
Who are not Eligible for MNP? - If you have not paid your bill (Postpaid User) in the current operator you need to pay your due before applying for MNP, as your current operator will reject any MNP request with bill due.
Also Read: Top Mystery Thriller Web Series from Hotstar Special to Watch
Can I revert back to my current Service provider after porting? - Yes you can port back to any network if your not satisfied with the service of a new Telecom Operator. But once ported you cannot apply for fresh MNP request for 90 days from the SIM activation date.
Is there a charge for Porting my Number through MNP? - As per TRAI 'The upper limit for the Per Port Transaction Charge is Rupees six and forty-six paisa'. But most of the operator waive of the chargers.