Disney+ Hotstar the top OTT platform in India has a dominance over other OTT platforms by providing lot of original webseries and movies. As there is a enormous option to choose from the collection. Here we give you top Mystery thriller web series available on Hotstar that is a really engaging to watch.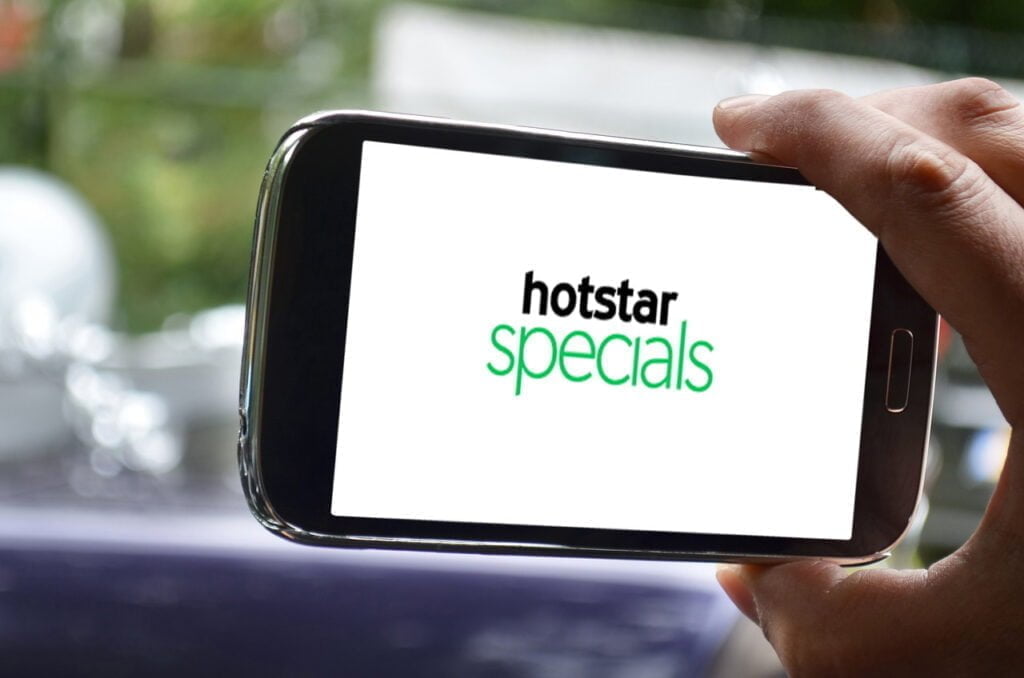 Masoom
This web series tells the tale of Sana Kapoor (Samara Tijori) who is struggling with a death of her mother does comes into the family where everyone is having their own problem and struggles.
The story with a lot emotion and family tension, the movie with great story and cast performance it is an exciting watch.
9 Hours
9 Hours directed by Niranjan Kaushik is a intriguing crime thriller based on the Telugu Novel Thommidi Ghantalu.
The plot revolves around three prisoners who plans heist on three different bank at the same time. The series with 9 episodes are each gets interesting as the plot unveils.
Fall
Fall is an official remake of Canadian series Vertigo. It stars Anjali, Santhosh Prathap, Sonia Agarwal and SPB Charan. The series is directed by Siddharth Ramaswamy.
The story revolves around a woman who in an accident loses her memory, when she is trying to unravel the mysteries of her past it brings more mysteries.
Also Read: Top 14 Bollywood Action Spy Thrillers on OTT -bolly4u
Dahan
Dahan is supernatural series with lot of interesting ideas. It stars Tisca Chopra, Saurabh Shukla, Rohan Joshi in important roles.
When Avni Raut (Tisca Chopra) and her team mining a Shila rock in a mysterious village Shilaspura. The villagers believe that the sorcerer is kept locked up in the mine. And opening it would be a disaster for the world.
With everyone giving their best performance the crew created a real gripping tale.
Hostages
Hostage is a remake of the Israeli web series and with ensembled cast of Ronit Roy, Tisca Chopra, Parvin Dabas and Mohan Kapoor is directed by Sudhir Mishra.
When her family is taken hostage a renowned surgeon Dr. Mira Anand should choose between her family and her patient, who the captors wants dead.
Watch this over the top thriller on Disney+ Hotstar.
Rudra: The Edge of Darkness
Rudra a loose adaptation from a British thriller Luther has a ensemble cast with Ajay Devgan, Raashi Khanna and Esha Deol.
It is the tale of a cop Rudraveer Singh (Ajay Devgn) solving crimes in a sociopath filled city of Mumbai.
With 6 episodes each portraying different crime, this is an engaging crime thriller series to watch.
Also Read: Top 10 Cricket sports drama Films on OTT -bolly4uorg
November Story
November Story starring Tamannaah is accolade as one of the finest crime thriller from Indhra Subramanian.
It tells the story of Anuradha Ganesan who must save her father, Ganesan who is a crime novel writer and a suspect in a murder case. But her father is an Alzheimer patient who does not remember what happened at the crime scene.
The series gives interesting enough revelations in each episode making the story more engaging.
Human
Human is a thriller about medical scam happening with human drug testing. It is one of the chilling web series showcases the ravenous system behind the medical system.
The entire cast of the series is spot on with their performance and especially Shefali Shah's performance in a really complex character is appreciable.
Escaype Live
Escaype Live an social media announces a competition for its users. The story follws six people from different part of India, their struggle and battle to be become a social media predator.
The show stars Siddharth, Jaaved Jaaferi, Shweta Tripathi, Sumedh Mudgalkar, Plabita Borthkur and Waluscha De Sousa in the lead roles.
The series takes on the modern internet era, where people running for the followers on the social media. The series is well made social thriller created out of concern for the society.
Also Read: Kisi Ka Bhai Kisi Ki Jaan – KKBKKJ Movie Review – Bolly4u.org
Taaza Khabar
Comedy Thrillers are becoming rare in Indian Cinema as the genre is not easy to make especially people to like. the makers of Taaza Khabar does this with ease.
The makers has taken an ordinary story and with a script and the cast selection to the execution everything works better in this mini series.
Bhuvan Bam has given a performance of his life in this series. Enjoy the series on Disney+ Hotstar.
The Night Manager
The Night Manager is a crime thriller series and a remake of British TV Series of the same name. It is not really an easy task to bring the Show from different culture and make it acceptable in a diversified country like India.
The Night Manager does well in all aspects with a fine script and acting, to the sharp dialogues and screenplay the series stands out.
The web series is about the Ex soldier who is recruited to infiltrate the gang of international arms dealer.
Enjoy these thriller series on the Hotstar.